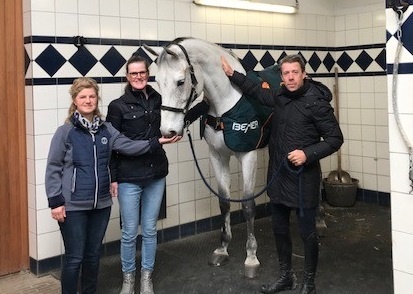 Marievi is a partner of the BEMER Horse concept. With the help of the BEMER blanket & 2 leggings, it stimulates recovery processes and muscle building, it relaxes body and mind and reduces stress.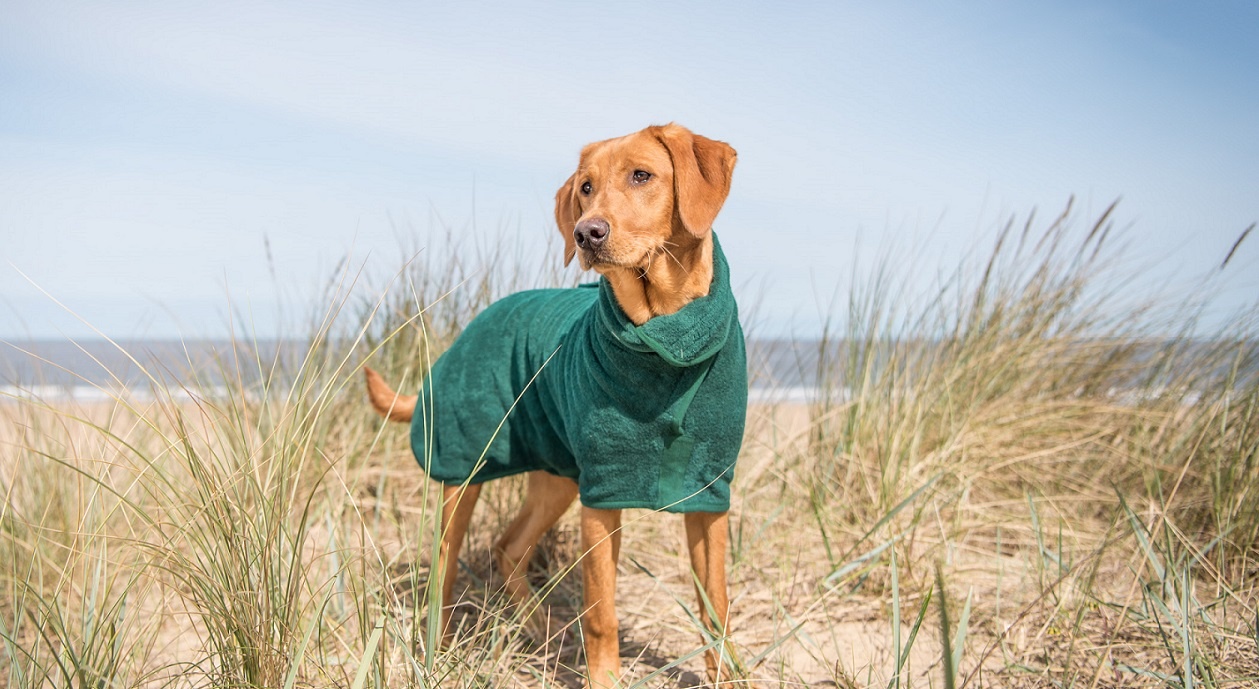 The dog drying coat from the brand Ruff and Tumble is the ultimate drying coat for your dog. Perfect for after swimming, hiking or washing. The dry coat is soft and pleasant for your dog and prevents a wet dog odor in the car or at home.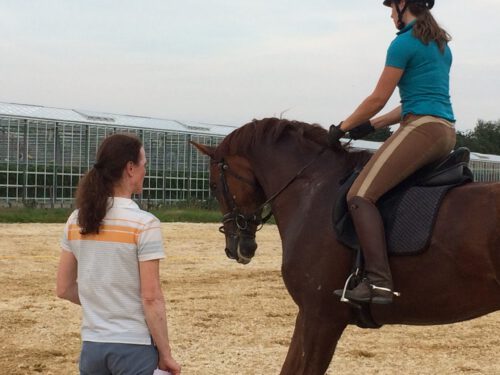 Higher scores on competition? Do you want to know what the jury wants to see? Maybe you want to prepare yourself well for the new competition season or a championship, or transition to a higher class? Do you want to ride dressage in a relaxed and horse-friendly way?
We are Mariella & Evi Ansems. Marievi. Both horse and dog lovers. In recent years we have come into contact with various products that we are so positive about that we would like to share them with you.
We like to walk in the woods with our dogs. However, after a rainy walk or swimming, it is less pleasant to have a wet dog in the car or at home. In England we came into contact with the dog dry coats of the brand Ruff and Tumble. We've gotten really excited about how quickly the dogs dry up when they wear this exclusive 100% cotton terry cloth dog dry coat.
In our spare time we are both active in equestrian sports. As a jury member, but also as an instructor and rider. Mariella is KNHS ZZ-Licht jury and Evi KNHS M jury. We are happy to help riders better prepared for competition with our trial-oriented training. Mariella trained with her horses for 12 years at Imke Schellekens – Bartels and Evi took these lessons on the side. We both learned a lot here. We will also continue to follow clinics and training seminars. The welfare of the horse always comes first. That is why we have been a partner of the BEMER Horse Line since 2017. These are different products that help in the optimal care of your horse. More information about this unique holistic support for horses can be found under 'Bemer Therapy'. And 'APS Therapy'.
Mariella is a certified APS Therapist. And Evi is a member of the Trainers Club at DressagePro. Hope to see you again!